REGENERUM regenerating heels serum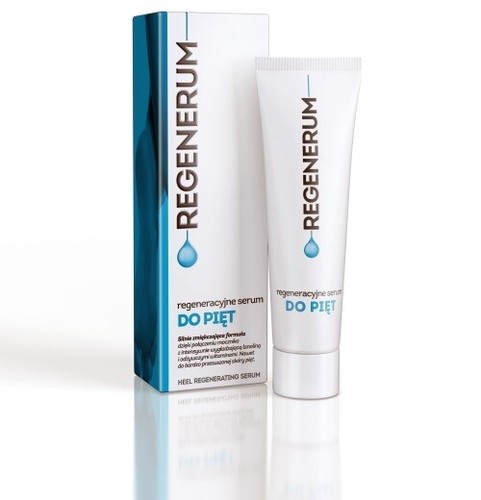 even for very dry and cracked heels
Intensively hydrates and regenerates heels, ensuring softness and smoothness, and elasticises the skin, protecting it from cracking.
intensively hydrates and nourishes the dry skin of the heels

regenerates the cracked and damaged skin

protects from cracking

protects the skin from drying out
Packaging 30 g
EFFICACY CONFIRMED BY RESEARCH
90% of respondents confirm that serum protects the skin
of the heels from cracking
Visible improvement can be seen even after just 3 days
*on the basis of application research
HOW TO USE
Use regularly once a day.
Apply serum to washed and dried skin of the heels,
massaging in next.
INGREDIENTS
Urea 30%
Vitamin A
Vitamin F
Lanolin
         Vitamin E