Regenerum Regeneracyjne Serum Do Rzęs 11ml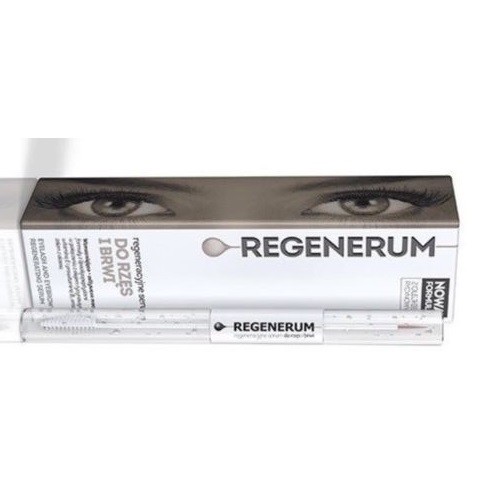 Regenerum regeneracyjne serum do rzęs o podwójnym działaniu intensywnie pielęgnuje i regeneruje rzęsy sprawiając że stają się dłuższe, grubsze i widocznie wzmocnione.
Dawkowanie:
Przed zastosowaniem produktu należy dokładnie zmyć makijaż. W pierwszej kolejności za pomocą cienkiego pędzelka nanieść serum nr 1 na linię rzęs u ich nasady (tak jak eyeliner).
Następnie za pomocą szczoteczki nałożyć serum nr 2 na rzęsy (może być stosowane także na brwi).
Stosować systematycznie co wieczór, przed pójściem spać, aż do osiągnięcia oczekiwanego efektu.
Po tym czasie stosować raz/dwa razy w tygodniu.
Pojemność:
11ml
Please check my other listings.
Regenerum Regenerative Serum Eyelashes Conditioner 11ml
Regenerum regenerative serum for eyelashes with double action intensively nourishes and regenerates the lashes causing them to become longer, thicker and apparently strengthened.
Dosage
Before using the product, thoroughly wash off makeup. In the first place with a fine brush apply the serum 1 on the lash line (such as eyeliner).
Then use a brush and apply serum No. 2 on the eyelashes (can also be used on eyebrows).
Use regularly every night before going to sleep, until the desired effect.
After this time, administered once / twice a week.
Volume:
11ml
Please check my other listings.