"Polski Lek" S.A., ul. Chopina 10, 34-100 Wadowice.
Distributed by: FANTAZJA KIRTON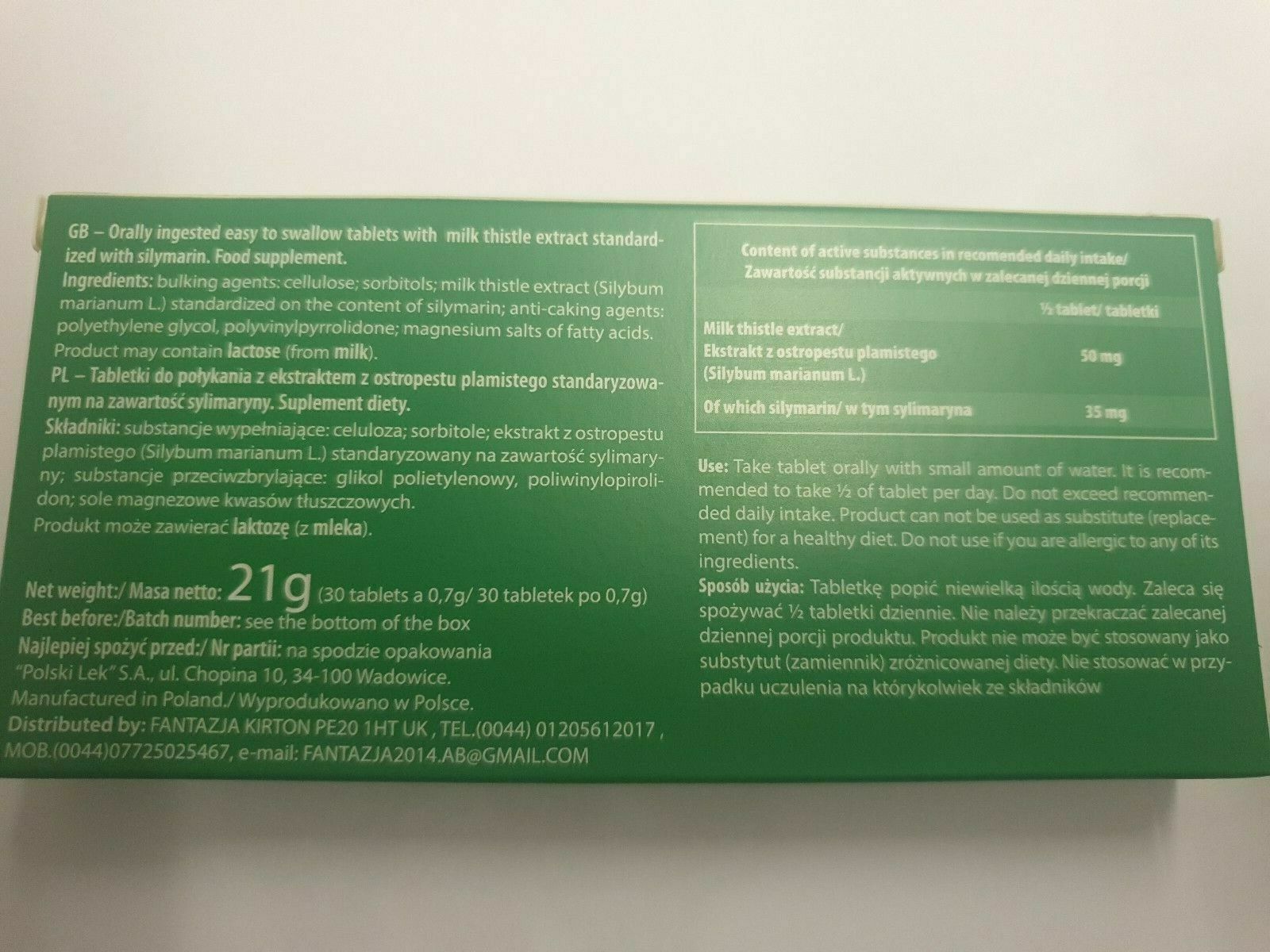 SYLIMARIN 70 mg 30 tablets  Promotes healthy liver
Silymarin is a dietary supplement designed for those who suffer digestive discomfort. 
Milk thistle promotes healthy functions, improving cleansing properties of the liver.
Milk Thistle shows a protective effect on the liver and facilitates regeneration of its cells.
Varied diet and a healthy lifestyle are important for maintain health.
Orally ingested easy to swallow tablets with milk thistle extract standardized
with silymarin. Food supplement.
Ingredients: bulking agents: cellulose; sorbitols; milk thistle extract (Silybum 
marianum L.) 
standardized on the content of silymarin; anti-caking agents:
polyethylene glycol, polyvinylpyrrolidone; magnesium salts of fatty acids.
Product may contain lactose (from milk).
Net weight: 21g (30 tablets a 0,7g)
Use: Take tablet orally with small amount of water. 
It is recommended 
to take ½ of tablet per day. 
Do not exceed recommended 
daily intake. 
Product can not be used as substitute (replacement)
for a healthy diet. 
Do not use if you are allergic to any of its 
ingredients.
Store in dry place in temperature below 25°C. Keep out of the reach of children, protect from direct light.